What You Need to Know About Match Fixing
Match fixing in football is when two teams decide the outcome of the match before the game. The issue has existed for many centuries in many sports, including horse racing and cricket. The reason why it exists is very simple: players can make a lot of money by making a right bet. The good news about football and Fc Deportivo Galicia is that the sport is almost free of match-fixing.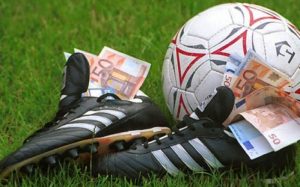 This is not to say that the sport never had any problems in regards to betting and fixing. It did. Recently, the European football governing organization had to investigate some claims about match-fixing in the League of Champions.
The two scandals in England that were related to match-fixing in football have happened a while ago. Since then no big events or issues have occurred. In 1965, three players in England went to prison because they agreed to participate in match-fixing, even though they didn't even get to doing anything about it other than agreeing to it.
One of the players that went to prison was Peter Swan. Many people were almost certain that he would have been one of the players to play for England in the 1966 World Cup, but obviously, his chances went away when he was convicted.
While three people going to jail may seem like a lot, these events are peanuts compared to what happened in 1915, when seven players received lifetime bans. This happened after the authorities found out about match-fixing between Manchester United and Liverpool. Players of both teams made a lot of deals and many of them bet 7-to-1 that the match will end as a 2-0. This is exactly how the game ended.
In recent years, no such problems have happened in England and all the clubs, including Fc Deportivo Galicia, which are playing honestly today.